YES hosted virtual event FORWARD TOGETHER
YES successfully hosted its very first virtual event: FORWARD TOGETHER: Employment Resources and Resiliency Strategies in a COVID World. Nearly two hundred attendees- government, community and corporate partners across Canada were joined by youth to explore innovative employment strategies that can adapt to the changing world without leaving the youth behind.
The event was opened by YES president & CEO Timothy Lang, the Honourable Monte McNaughton, Minister of Labour, Training and Skills Development gave remarks and endorsed YES' long-lasting commitment on youth employment.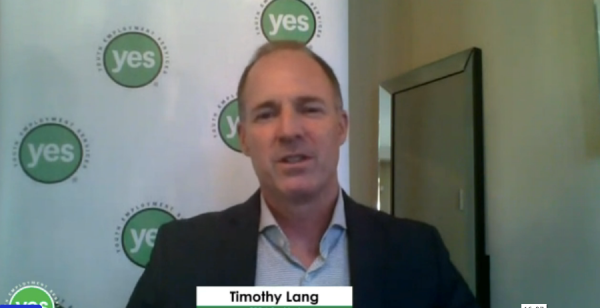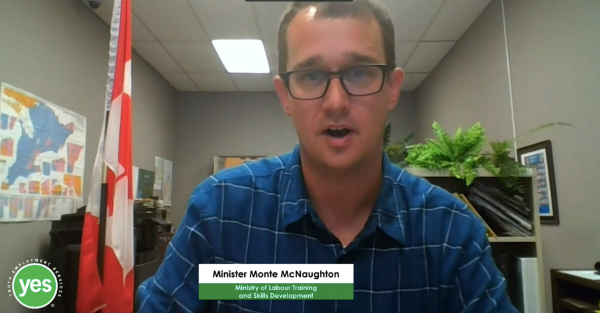 Keynote speaker Orlando Bowen used his own life experience to illustrate the importance of meaningful employment for youth. And this was followed by a panel discussion among David Ticoll, Chair of the National Stakeholder Advisory Panel of the Labour Market Information Council, Jerry McGranaghan, Senior Vice President at Citi Bank, and YES Manager DiAnne Brooks. They each provided valuable insights on how to prepare Canadian youth for the future of work.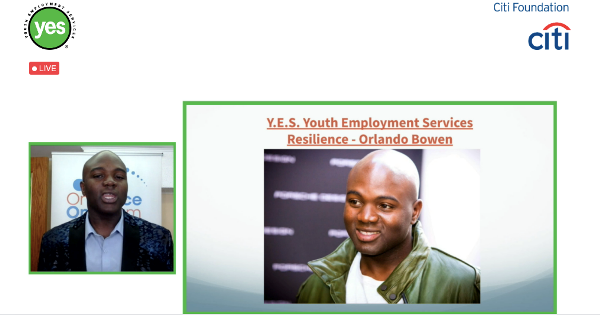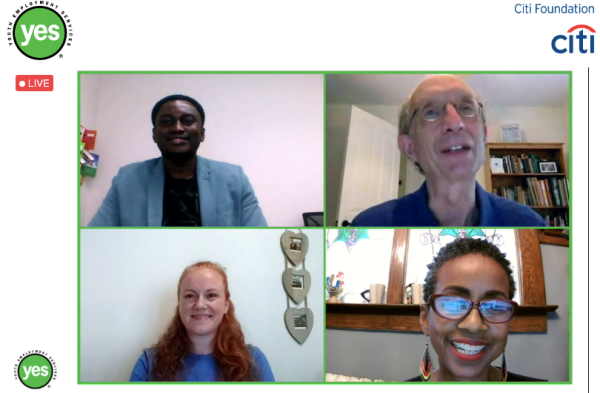 During this event, YES programme manager Shari Raghoo presented the findings of YES' latest report to review its 3-year YES On Demand! initiative, which was funded by the Citi Foundation and positively impacted Canada's youth unemployment rate. The report also outlines YES' strategies for the future, and how they plan to support unemployed youth through COVID-19, including YES' collaboration with the cloud training program AWS re/Start, and its Senior Technical Evangelist Jonathan Dion demonstrated during the event why cloud jobs are among the most in-demand in a COVID/post COVID world.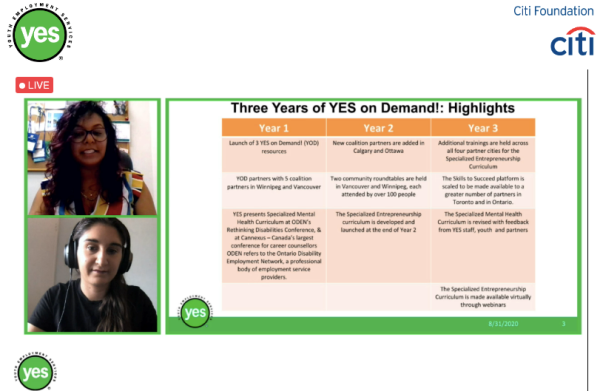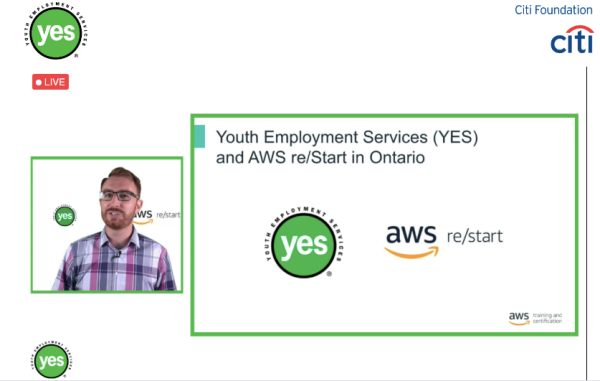 The event ended successfully with the closing remarks from Sinead McCarthy, Vice President at YES, who expressed gratitude to YES staff, volunteers, funders, partners and all the event attendees for their contribution and participation.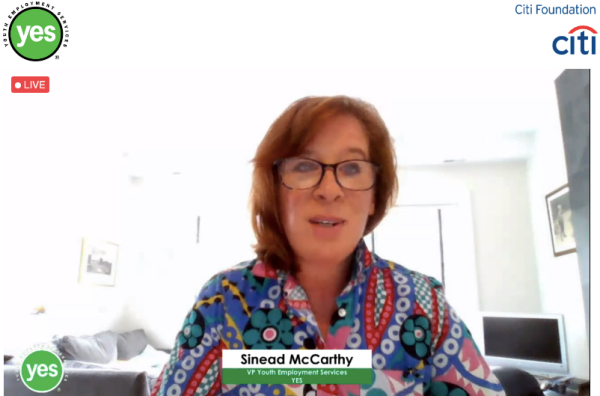 You can learn more about YES On Demand! report by click here.