Help us Protect Toronto's Most Vulnerable Youth
Our young people need your support.
Youth continue to bear the brunt of the coronavirus-related job cuts with a youth unemployment rate at a staggering 17%.
We need your help to serve and support these young people through this continuing crisis and set them up for success. Your donation will support YES' mission which includes reskilling youth in cloud technologies, providing living supports and wrap around supports to youth, counselling, job placements, mentorship, and mental health supports.
As a leader in providing job readiness, employment and empowerment programming, we continue to work on the frontlines helping youth face these unprecedented challenges, but we cannot do it without your help.
YES continues to break barriers to employment in a time when gaining employment seems next to impossible. YES is requesting your support to help us continue to offer and expand our services in order to give hope to the youth in our community and to help them achieve sustainable livelihoods.
Our programs provide young people with the ability to develop skills for the digital age in order to give them a competitive edge in the labour market. Our technology programs offer disadvantaged young people the opportunity to acquire in-demand skills such as Amazon Web Services Cloud certification, training in future skills, access to mentors, and work experience.
Addressing the growing mental health crisis, we have increased our mental health supports and programming. Working with a qualified psychotherapist, we have introduced Cognitive Behavioural Therapy to support our most vulnerable youth through this crisis. Launched on a small scale in 2020, we will expand these critical services to more young people this year.
In times of distress, youth need a caring adult that they can turn to, to help them make sense of the changing job market and to keep them connected to professional networks. YES leverages its Mentorship Hub to connect youth with industry leaders virtually, through email and through telephone, to eliminate feelings of isolation and to keep them connected to their industry.
Acknowledging the threat that automation and augmentation posed for our youth, YES has re-developed a specialized suite of Future Skills curriculum. Focused on those soft skills that experts say will be in most demand, our new curriculum includes topics such as Growth Mindset, Motivation and Goal Setting, Fostering Collaboration and Connection, and Cultivating Metacognition.
YES gratefully acknowledges all the individuals, businesses and foundations that have donated and helped to empower our youth to become contributing members of our community.
None of this great work would happen without them.
Visionaries: $250,000+
YES2TECH Program Partner Citi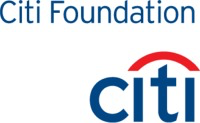 The Leonard and Gabryela Osin Foundation
Hero $30,000 – $99,999




Partner $5,000-$9,999
The Andy and Beth Burgess Family Foundation | Frederick and Douglas Dickson Memorial Foundation | Randstad Foundation | The Hylcan Foundation |
Ambassador $20-$999
Give Foundation | Richard Shallhorn and Nancy Baker | Kelli Wight |
Matt & Natasha Shoom-Kirsch | Ryan Haley | The Everyday Yogi Kimmel Alcide | Adrian Merchant Macdonald | Alexandria Pike | Deloitte LLP | Steve Dumanski | Nina Bombier | John E.C. Carr | Brent Barron | Michael Kavanagh | Google | Rashmi Nathwani | Pat and Chris Snyder | Patrick Payne | Utkarsh Subnis | David Dimmer | Randstad Interim Canada | Ron Latvanen | Filomeno Jose Jennifer Fergus | Kayla Vermeulen | Luzita Kennedy | Margaret Fisher | Matina Daniil | Paul Mills | The Whiff of Grape Social Club Inc. | Joan Prior Rosalind Waxman | Alan Ott | Sameer Panjwani | Carolynne Veffer | Anne Cayer | Brent Brockerville | Carol Ann Heeney | Christopher Wannamaker | David Shea | Derick Robinson | Eric Leon | Hemang Vyas | Janice & Hugh Rennie | Jim Hilborn | Lauryn Chamberlain | Lynn Carrier | TD Bank Financial Group | Timothy Lang | David Walsh | Kim Barr | Michaella Munyuzangabo | Jennie and Karl Preuss | Irv Teper |
Alliance Data | Ari Holtzer | Diane Karnay | Nya Daley | Andrew Mark Willis | Thomas Edward Potter | Richard Robicheau | Elspeth Chalmers | Philip Tomasinski | Stephen Cullis | Neil Phillips | Just Lotion Mohamed Panju | Ingrid Hart | Julia Reiter | Mina Alizadehsadrdaneshpour | Saarah Sheikh | 6 Anonymous Donors
Champions: $100,000 – $249,999
Career Accelerator Program Presented By: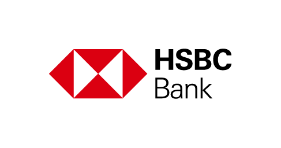 This Way ONward Program Sponsor


Leader $10,000-$29,999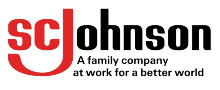 The Bickle-Wilder Foundation
The Christina Mary Hendrie Trust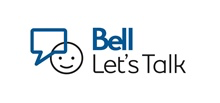 Cannonbury Foundation
Jackman Foundation
Builder $1,000-$4,999
iA Financial Group | The Henry White Kinnear Foundation Fiera Capital | Harry A. Newman Memorial Foundation | Anonymous | Loyalty One Co. | Ratehub Inc. | Rami El Jurdi | Amanda Balasubramanian | Byron Sonberg | Ravi Nookala | Julie Crothers | Susie Hendrie | James O'Reilly | Anonymous | Edward Caffyn | James Hunter | Moneris |
YES needs volunteers to help in our work with youth. We will do everything to ensure your volunteer experience is productive and rewarding.
Current Volunteer Opportunities with YES
Mentors for Youth: Some of our business skills training programs require each young person who is starting their business to have a mentor.
Fundraising: Get involved in our fundraising committee, host a fundraising event that benefits YES.
Board Member: YES seeks qualified individuals as Board Members who have a passion for helping youth.
Speakers: YES seeks speakers for workshops and different programs. If you have an expertise and would like to share it, please contact us with your information.
If you would like to volunteer please email us at yes@yes.on.ca or call 416-504-5516.
The Rotary Club of Toronto (RCT) founded YES in 1968 and remains a strong supporter of YES both with financial support and by providing members for the YES Board of Directors. In 2012, RCT celebrated their 100th Anniversary and made a million dollar investment into six charities across the GTA. YES is a proud recipient of this RCT funding and we received $100,000 for YES' Job Camp program.
The Rotary Club of Toronto West awarded its prestigious 2016 Community Service Award to YES for "Meritorious Service to Youth" at the 17th Annual Awards Gala on Friday, Jan. 29 at the Old Mill Inn in Etobicoke.