The Board of Directors is responsible for the overall governance of YES. A talented group of qualified community volunteers provides our strategic leadership and stewardship. The following individuals are the current members of our Board of Directors.
---
James O'Reilly, MBA, CFA, Chair

Jamie O' Reilly serves as a Managing Director in the Corporate Solutions Group within Citibank's Capital Markets team. He provides leadership to a team of professionals with responsibility for consulting and transacting with Citi's key corporate clients across all major asset classes in order to achieve their strategic financing and risk management objectives. Prior to joining Citi, Jamie was Vice President, Institutional Client Group at another global bank in Toronto and previously held positions in both Investment and Corporate Banking at a Canadian bank.
Jamie holds an undergraduate degree from St. Francis Xavier University, where he graduated with Distinction and was honoured as an Academic All-Canadian athlete. He completed his formal education with an MBA from Saint Mary's University and holds the Chartered Financial Analyst designation.
YES Empowers Canadian youth through Employment.
One of the foundations for youth's long-term success is employment, which provides self-reliance, on-the-job education, and opportunities for advancement. YES plays a critical role in helping young Canadians establish this foundation for lifelong success.
---
Julie Crothers, Vice-Chair
Julie Crothers holds an MBA in Finance from the Rotman School of Business at the University of Toronto and a B.A. from McGill University.
Julie is currently Senior Vice President and Portfolio Manager at Coleford Investment Management. She was previously Vice President at Jones Collombin Investment Counsel Inc.. Julie is active in the community and has volunteered with several not for profit organizations. She is the Chair of Annual Events for the Havergal College Old Girls Committee and is a member of the Michael Wilson Society at the Centre for Addiction and Mental Health (CAMH).
As a Board Member of YES I wish to contribute advice and provide positive creative strategies for promoting youth employment.
I have seen first-hand what a little help can do to make a significant difference to lives. At YES, it is inspiring to see the vast amount of support and help they give to change so many lives each year.
---
Kofi Achampong
Kofi is a practicing lawyer with Achampong Law and previously Kofi was the Senior Policy & Stakeholder Relations Advisor with the Ministry of Government and Consumer Services. Kofi was the lead Minister's Advisor concerning the development of small & medium enterprise procurement policy. Kofi was previously with the Law Office of J. Bogle and John Christie & Associates, the International Lawyer's & Economists Against Poverty, and the World Trade Organization (Institute for Training and Technical Cooperation).
Kofi has done extensive research in various areas including with the Osgoode Hall Law Black Law Students Association, and has published work including " A Law & Economics Approach to the Trade Related Intellectual Property Rights Agreement ", "You Are Your Brother's Keeper: the Related Employer Provision of the Employment Standards Act, 2000", and is an Active Member of the National Council of Canadian Muslims, Advocacy Team. And is a founding member of the Black Muslim Initiative, a grass-roots advocacy, research and social services non-profit.
Kofi holds a law degree from Osgoode Hall Law School, York University, and a B.A. Hons. in International Relations from the University of Toronto.
Kofi has extensive experience working in communities and helping disadvantaged youth and he feels passionately about the vision of YES which in turn will help create a great Canada.
---
Amanda Balasubramanian, B.A., LL.B.

Amanda Balasubramanian is the Chair of the Governance Committee of YES. Amanda is a Partner with Tory's LLP law firm in Toronto and leads a diverse practice primarily in the debt financing area, including domestic, cross-border and international transactions, private equity and acquisition financings, syndicated banking transaction and public and private offerings of debt securities. Amanda was selected as a leading lawyers in banking and finance by the "Best Lawyers' in Canada and by Chambers & Partners. Active in the community, Amanda has been a volunteer speaker, fundraiser for the Starlight Children's Foundation, a Director and Vice Commodore of the Island Yacht Club, and has fundraised and supported the Bequia Reading Club, a children's literacy program. Amanda received her Bachelor of Arts and Law Degree from the University of Manitoba.
Helping make Toronto stronger
I am so pleased to be a part of YES and help change lives to thousands of youth each year. This has an important impact on all of us: our community, our nation, and our future. YES is leading the way in helping create a stronger safer Toronto.
---
Christine Discola
Christine is the Country Human Resources Officer for Citi Canada. She is a member of Citi Canada's Executive Leadership Team. Christine leads the company's human capital strategy including leadership and talent development, diversity and inclusion, organizational development, culture and engagement, franchise risk management and total rewards. Christine is the Chair of the Citi Canada Pension Committee and participates as a contributing member of the Citibank Canada Board of Directors in line with her governance and leadership mandate. Over the past decade, Christine has led her team through several major business transformations, including acquisitions and diverstitures activities that resulted in significant changes to the Canadian franchise. Christine has also led significant global projects related to communications and change management within Citi's HR function.
Christine has over 25 years of experience in HR, and prior to that, had spent several years in Consumer Banking at Citibank. Christine studied Economics and Sociology at the University of Toronto, and holds a Global Professional Human Resources designation ("GPHR") as well as a Certificate in Leadership Development from UCLA Anderson School of Management.
Christine is passionate about the mission of YES as it speaks to her commitment to developing tomorrow's leaders and citizens of our communities. As a Mom with 2 grown children, she is eager to help an organization provide opportunities to youth and support their well being so they can thrive.
---
Rami El Jurdi
Rami is a Senior Vice President in Brookfield's Renewable Group. In his role, he is primarily responsible for Brookfield Renewable's public financial statements, including budgeting, business strategy planning and asset valuation. Since joining Brookfield in 2009, Rami has held several senior finance roles within Brookfield including M&A, project finance, asset management, capital markets and treasury.
Rami holds a Bachelor of Commerce (Finance & Accounting) from Carleton University and is both a Chartered Professional Accountant (CPA) and Chartered Business Valuator (CBV).
Rami has volunteered for several not for profits including the United Way and was involved in the Ride to Conquer Cancer. He is passionate about the YES mission to change lives forever by creating safer, more prosperous and stronger communities.
---
Nicole Musicco
Nicole Musicco is the Chair of the Development Committee of YES. Nicole leads the global fund investment program overseeing all of Teachers Private Capital externally managed private equity and venture capital fund positions, and emerging markets co-investment and co-underwriting activities. Teachers' Private Capital is the private equity department of the C$130-billion Ontario Teachers' Pension Plan. Since joining Teachers' in 2002, Ms. Musicco has assumed positions of increasing responsibility within Teachers' Private Capital, with roles on both the Direct and Fund investment teams. Ms. Musicco graduated from the HBA and MBA programs at the Richard Ivey School of Business, and from the Bachelor of Science Kinesiology program at the University of Western Ontario.
When youth believe in their own potential, they can achieve amazing things.
YES provides the tools to achieve this, and I am excited to contribute to this great organization.
---
Ravi Nookala
Ravi is President & CEO of Glentel Inc. and leads the management team in establishing long-term strategic vision for the organization, while building distinct strategies for the GLENTEL business units encompassing Wireless Wave, T Booth and Wireless Etc. (@ Costco), that will help position GLENTEL as a leading connected retailer in the Canadian wireless industry. Prior to Glentel Ravi served as President – Sony Mobile Communications (U.S.A.) Inc., based in San Francisco U.S. Ravi began his career at Sony in 1991. Since then he has held senior management roles across Sony's worldwide operations spanning the Middle East, India, Canada and the U.S.A
Ravi was recently named amongst "The top 25 CEO's in Canada" and holds an MBA and an Institute of Corporate Directors certification from the Rotman School of Management – University of Toronto.
Ravi has been involved in charitable efforts focused on children at Sony through "Make a Wish Foundation" and supporting Hospitals for Sick Children's across Canada through Glentel. Ravi is also passionate about skills for youth employment and community service. YES provides youth with the tools to succeed in their career & life which in turn helps to build a stronger community & country. "If we are to reach real peace in this world… we shall have to begin with youth." — Mahatma Gandhi
---
Byron Sonberg
Byron is the former Chair and Treasurer of Crohn's and Colitis Canada and has held several directorship positions at faith-based organizations. A Chartered Professional Accountant (CPA CA), Byron also has an MBA from Ivey Business School at Western University and holds an ICD.D designation from the Institute of Corporate Directors.
As Managing Director at Goodmans LLP, Byron is responsible for administrative services including Client and Office Services, Finance, Human Resources, and Technology. He joined the firm as Controller with experience both in public accounting and industry.
We must enable those who can be self-sufficient to be so; we have it as our moral duty. Disadvantaged and vulnerable youth often need support to achieve that self-sufficiency. Once the support is provided, everyone is the beneficiary of those efforts. YES's work as the Canadian youth employment leader is so important. It is an honour to be able to help YES accomplish its mission.
---
Tieu-Minh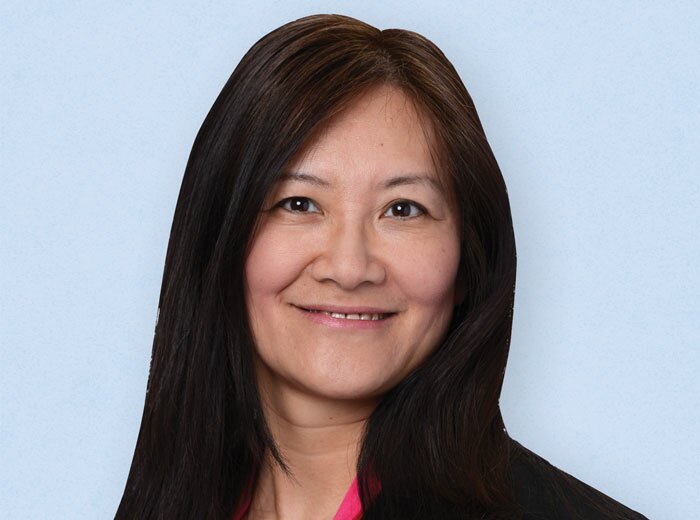 Tieu-Minh To is the Assistant Vice President of Finance at Tarion.  Prior to joining Tarion, Tieu-Minh worked at Manulife Financial and held positions in financial and management reporting, the most recent as Director, Global Expense Management. Tieu-Minh is a Chartered Professional Accountant and a graduate of the University of Waterloo.​  Tieu-Minh is passionate about supporting the disadvantage and vulnerable and currently sits on the Board of Ernestine's Women's Shelter.  She is excited to contribute to the YES mission of helping disadvantaged youth and can relate to her own families journey to Canada and the support needed to succeed.
---
Timothy Lang
Ex-officio Committees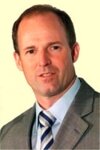 Timothy Lang is President & CEO of Youth Employment Services YES, Canada's leading youth employment service provider, and is an accomplished leader in the private and not for profit sector with a record of inspiring organizations to achieve results and growth. Tim holds a Bachelor of Arts in political science and history from StFX University and a Master's Degree from the University of Manitoba. As President & CEO of YES, Tim lead's a strong team who annually empower and inspire thousands of youth through training and skills development to become contributing members of society through employment. Tim previously held senior management and executive positions with Xerox Corp., Bell Canada, Energy Savings Income Fund, and St. Francis Xavier University. Tim has served on several not-for-profit boards, food banks and youth organizations. Tim speaks and lectures frequently at national events, corporations and universities on topics of leadership, motivation, sales, marketing, communications, fundraising, and more. Tim received the Queen's Jubilee Medal in 2012 for outstanding contributions to the community.
YES changes lives and communities every day
There are so many talented youth who have dreams of a fulfilling and complete life for themselves and their families, yet some do not know how to get there. YES training and programs have been incredibly important in giving youth the skills, confidence, ability and a plan to succeed. For every dollar in our programs, it returns as much as $24 dollars back to economy in wages, taxes, and more. But more importantly, it is the right thing to do and helps change lives…forever.