We are reaching out to you with an urgent request for support. Thousands of youth have lost their livelihoods since the COVID-19 crisis began with many thousands more job losses predicted in the coming months. We need your help to serve and support these young people through this crisis and set them up for success. Your donation will support reskilling youth in cloud technologies, provide living supports and wrap around supports to youth, counselling, job placements, mentorship, mental health supports, and subsidies to employers to hire youth in in-demand jobs.
Data published by Stats Can in April confirms what has been known anecdotally since the economy went into a deep nosedive in March. Young people have borne the brunt of the coronavirus-related job cuts so far. The number of employed people aged 15 to 24 dropped by 392,500 in March with early indications for April showing a youth unemployment rate at a staggering 27%, the highest it has been this century.
As a leader in providing job readiness, employment and empowerment programming, we continue to work on the frontlines helping youth face these unprecedented challenges. We have pivoted quickly amongst the pandemic to provide innovative virtual career counseling, mental health programming, up-skilling, job development, basic needs support, and programming with youth, via phone, email, through webinars and through our online programming platform. We are ready to continue to help youth face these unprecedented challenges, but we cannot do it without your help.
YES continues to break barriers to employment in a time when gaining employment seems next to impossible. YES is requesting your support to help us continue to offer and expand our services in order to give hope to the youth in our community and to help them achieve sustainable livelihoods.
Please make a donation today and help to ensure that our young people are not left behind.

How YES is helping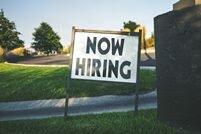 We are working hard to ensure that these displaced youths are re-engaged with the labor market as soon as possible. YES has quickly responded to the upturn in jobs that have sky-rocketed in demand, as well as those that require developed technological skills and digital literacy and our job developers are connecting youth to jobs that are least likely to face disruption.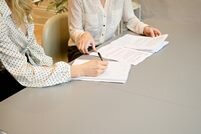 In times of distress, youth need a caring adult that they can turn to, to help them make sense of the abrupt changes to their livelihood and to keep them connected to professional networks. YES continues to leverage its Mentorship Hub to connect youth with industry leaders virtually, through email and through telephone, so that they do not feel isolated in a time of social distance and to keep them connected to their industry.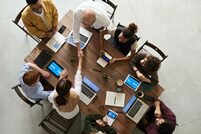 Acknowledging the threat that automation and augmentation posed for our youth, YES has developed a specialized suite of Future Skills curriculum. Focused on those soft skills that experts say will be in most demand, our new curriculum includes topics such as Growth Mindset, Motivation and Goal Setting, Fostering Collaboration and Connection, and Cultivating Metacognition.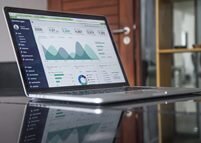 With technology, changing demographics and globalization altering the types of jobs available and the skills required for them, we need to ensure that young people are provided with the ability to develop the knowledge, values and a diverse range of skills for the digital age. YES will provide disadvantaged young people with the opportunity to acquire in-demand skills such as a Microsoft Azure Certification, Amazon Web Services Cloud certification, training in future skills, access to mentors, and work experience.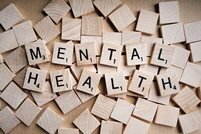 We plan to increase our mental health supports and programming as we anticipate an upturn in youth experiencing anxiety and depression. We will seek to introduce enhanced counselling and online cognitive behaviour therapy to support our most vulnerable youth through this crisis.