TWA Program launches for 2018!
YES was thrilled to welcome team members from Gap, Old Navy and Banana Republic for the launch of the third year of Gap Inc.'s This Way Ahead (TWA) program. Delivered in Toronto through a partnership with YES, the TWA program provides at-risk youth from the GTHA with vital pre-employment and life skills workshops and the opportunity to receive paid work experience at a Gap Inc. branded store. This valuable experience helps youth gain crucial skills as they enter the workforce for the first time. We are proud to work with Gap Inc. and the Gap Foundation on this vital program!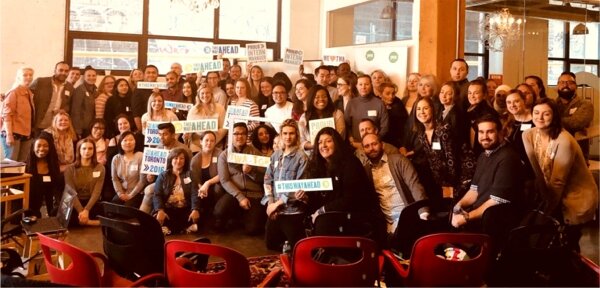 YES team members and Managers from the Gap Inc. brands celebrate the launch of the 2018 TWA Program!