Youth Job Centre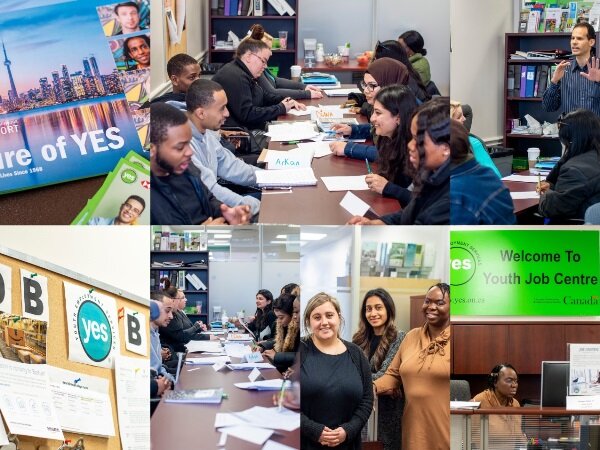 New! On-line Registration click here
Located just east of Keele & Eglinton, the Youth Job Centre assists youth ages 15-30 living in Weston Mount Dennis, Lawrence Heights and surrounding communities.
Access our following FREE services:
Friendly, professional support and advice
Job Central paid pre-employment program
Job search, résumé writing and interview tips
News about Hiring Fairs and other community information
FREE Access to Job Search resources such as: telephone, internet, photocopying, printing and faxing
YES – Youth Job Centre
2562 Eglinton Avenue West
Toronto, ON M6M 1T4
Tel: (416) 656-8900
Fax: (416) 656-8904
E-mail: yes2562@yes.on.ca
The Youth Job Centre is partially funded by the Federal Government and donations from individuals, foundations and corporations. We thank our funding partners.

To become a YES client, call 416-504-5516 or Contact YES online It's FREE!
Contact YES