YES Mentorship Program

The goal of the YES Mentorship Program is to connect YES clients to Industry Leaders (expert mentors) in order to build capacity, employability, networks and foster entrepreneurship in young people through establishing supportive, caring and trusting relationships with mentors. At Youth Employment Services YES, our clients often request mentorship opportunities with those who are currently established in the workforce as they feel/know that having a career mentor to whom they can ask questions to about the job search, entering the job market, and about planning their own career path can be extremely valuable to them.
Research has shown that having a mentor can provide a number of benefits for youth. Mentors positively influence academic functioning, peer relationships, life skills, as well as a youth's overall self-worth. For youth who experience barriers, mentorship has proven to additionally decrease substance abuse, foster greater self-efficacy, improve youths' self-esteem, encourage independent living skills, lead to higher performance both academically as well as in the workplace, and improve their family as well as peer relationships (Madia & Lutz, 2004).
By becoming a mentor you have the opportunity to foster a fulfilling mentoring partnership with a young job seeker or entrepreneur. While being a mentor, as shown above, you will be adding so much value to your mentee's life, you will also be personally fulfilled as you will increase your sense of connection to your community, grow your employment connections, and be a part of shaping the next generation of young professionals in the GTA.
Join our YES Mentorship Hub through MentorCity, giving hundreds of youth the opportunity to seek and find mentors to help guide them in their career journey or entrepreneurial endeavors!
As an Industry Leader (expert mentor), you would:
Have over 5 years of professional experience
Develop caring, nurturing and supportive relationships with at risk youth as they join the workforce
Be a caring adult and positive role model encouraging and coaching mentees to meet their career goals
Work collaboratively with the YES Coordinator to provide critical feedback informing ongoing engagement with mentees
Create a Mentor Profile on the YES Mentorship Hub on MentorCity.
Learn best practices on being a mentor.
Receive a monthly match with a youth who we think you would be a great mentor for and begin a personalized mentoring relationship that works for you and your schedule. We ask that you meet at least 1 time in the month you are matched, and volunteer 10 hours of mentoring throughout the year
Receive a Vulnerable Sector Search Police Reference Check Clearance
Participate in our pre-screening process, emails and phone calls
Complete the AODA Customer Service Standard Module
For YES Youth interested in mentorship, please connect with your program counsellor or Charlotte at charlotte_doucette@yes.on.ca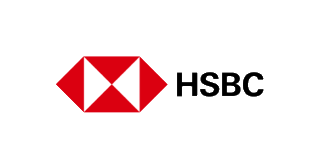 To become a YES client, call 416-504-5516 or Contact YES online It's FREE!
Contact YES