Read our #GivingTuesday stories about youth in your community who have achieved sustainable livelihoods after coming to YES.
Read below to see how your donation today could create a brighter future for a young person's tomorrow!
---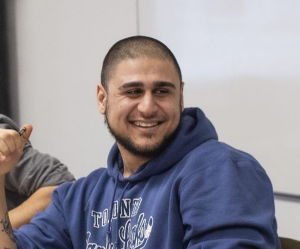 At the time I came to YES, the pandemic had taken away many jobs, and without prior experience it was hard for me to find work. Because of my student debt, being without a steady income was not an option for me. YES taught me the necessary skills and resources needed to find stable work, even in today's circumstances. YES helped me be in a position to pay back student loans and showed me the skills necessary for dealing with change, disruption and how to deal with high stress situations like a pandemic. Participating in the workshops gave me structure and taught me to be self-sufficient.
Thanks to YES, I am in a better place than before. I finished my program at YES with a job and I now have clear goals for the future! – Arsalaan*
---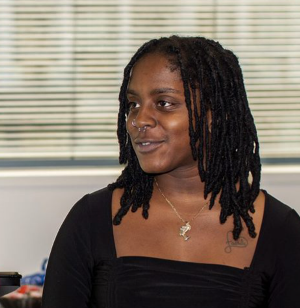 Miriam** came to YES amidst a devastated job market, hoping to gain skills that would help her find employment:
I was desperately in need of employment and direction in my life. With the ongoing pandemic I felt discouraged with the limited job opportunities available, and was feeling overwhelmed and needed help. Fortunately, I found out about YES! I wanted to join YES' program to connect with more people outside of my network, learn new skills, and to ultimately land a job.
YES greatly improved my situation and confidence. It was great learning skills through different platforms including Google Classroom, Zoom chats, videos and PowerPoint that were both very informational and interesting. I also got the chance to learn about budgeting, investing and new financial terms.
Doing interview preparation with professionals in the workforce was very enjoyable, it gave me more confidence on the best way to frame my answers. The guest speakers provided eye opening tips and advice on how to improve and what employers are generally looking for in the candidates that they hire. Equipped with these new skill sets and an increased self-esteem, I ended up nailing my interview and was hired as a camp counsellor in Toronto. I am so grateful to YES for all the lessons that I can carry forward as I enter the workforce!
---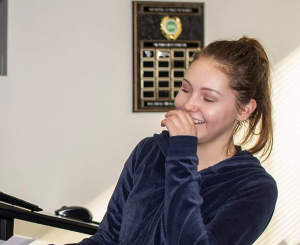 I remember thinking I did not have a chance of getting into the YES 2 TECH cloud training program without technical experience, and so my action plan was to be completely and wholeheartedly honest on my application. When I was accepted into the program, I felt like I was being accepted as my true individual self.
Because of YES, I am inspired to continue improving my self-confidence. A barrier I have had to face is my mental disability. Some days I feel stuck in a mould, that was not designed to be any different.
Every day, I dare myself to be different. To believe in a new beginning. To be confident. Because something that YES inspired in me, is hope. From the technical instruction, to the continuing job development, I am inspired, thanks to YES. – Oriana
---
Youth Employment Services YES is a not-for-profit receiving a 4 star rating, the highest possible, on Charity Intelligence. We rely on support from donors like you to achieve our mission and to help Toronto youth, like Arsalaan, Miriam and Oriana succeed. This Giving Tuesday we are asking for your donation, so that we can help support youth as they face one of the greatest economic disruptions in their lifetime, and fight to achieve sustainable livelihoods in the city we call home.
*Please note that youth in photos are not the youth featured in the stories for privacy concerns
**Name has been changed for privacy concerns
Donate today to create a brighter future for a young person's tomorrow.