CBC Radio 'The House' interviews YES President Timothy Lang on the effects of Covid on youth employment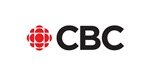 YES President & CEO was featured on CBCs 'The House' with host Chris Hall to discuss the long term effects of covid-19 on youth employment.
https://www.cbc.ca/radio/thehouse/youth-opportunities-pandemic-qualtrough-1.6036271
From CBC: Youth unemployment double national rate
At 16.1 per cent in April, the youth unemployment rate in Canada is double the overall national rate, according to Statistics Canada data. That's down from the 20.1 per cent rate for all of 2020 but still far higher than rates for any other full year of the past decade.
Timothy Lang, CEO of Youth Employment Services, told The House the real percentage of youth out of work is likely higher than that because some younger Canadians are not looking for work or are on the Canada Recovery Benefit.
"I suspect it's still closer to 20 per cent, which can have a real damaging effect on youth, and there's a scarring effect that can continue well into the future," he said.