Operating from the Youth Business Centre, BizStart is a full time, online six month entrepreneurship training program that assists youth to start a business.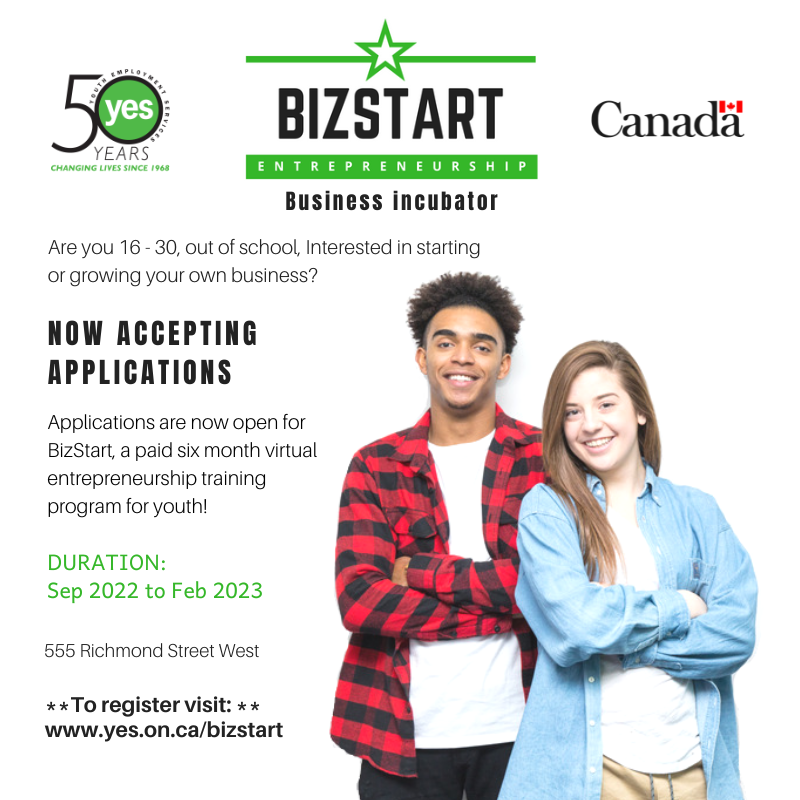 Online training is offered in marketing, business planning, management, web design and other business related topics. Youth are matched with a mentor from the business community for ongoing support and advice.
To apply, click here!
BizStart featured on Global TV.
Read about the success of past participant Benjamin (Royalz) Kwofie,  the winner of Success in Self Employment Award from Social and Enterprise Development Innovations (SEDI).
---
Launch the Business Plan Wizard
The Business Plan Wizard is a fun and interactive learning environment designed for secondary school students and other users that's all about business planning!
---
Need More Information? Click here for our FAQ's.
---
Want to keep up to date with Bizstart application news and updates? Click here to sign up to our mailing list so you don't miss out on the next BizStart Entrepreneurship opportunities! 
---
For more information on BizStart or other entrepreneurship programs please contact us:
ybc@yes.on.ca
555 Richmond St. W. # 711
Toronto, Ontario M5V 3B1
416-504-5516 X 231
BizStart is partially funded by the Federal Government and donations from individuals, foundations and corporation.
We thank our funding partners.