YES On Demand!
Thanks to the generosity of Citi Foundation, YES is thrilled to offer a brand new program – YES on Demand!
YES on Demand! seeks to address the persistent issue of youth unemployment with four proven, evidence based solutions:
Mentorship programming
Online employability and entrepreneurship skills training
Specialized programming for youth with mental health issues
Specialized curriculum for youth exploring or pursuing entrepreneurship
This grant, part of Citi and the Citi Foundation's global Pathways to Progress initiative, will help to ensure YES clients will have access to these four critical resources. Additionally, this grant will enable YES to share these resources with other non-profits through a nation-wide knowledge transfer and training program.
More Information about the YES on Demand! resources can be found here
To learn more about the YES on Demand! knowledge transfer and training program please contact YES Program Manager, Shari Raghoo, at shari_raghoo@yes.on.ca or 416-504-5516 x 280
In September 2020, we hosted our "Forward Together" Event, to celebrate and share the release of our evaluation report on four free resources: mentorship, mental health curriculum, digital skills training through Skills 2 Succeed, and entrepreneurship curriculum to over 100 community partners, thought leaders and corporations. The results of the report can be found here.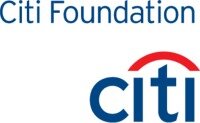 To become a YES client, call 416-504-5516 or Contact YES online It's FREE!
Contact YES