Streets To Jobs
Streets to Jobs helps homeless youth or young people who are at risk of becoming homeless.
With the individual support of an employment counsellor/job developer youth are assisted with pre-employment and life skills training, job search assistance, financial incentives, job development services, subsidized work placements, and supportive referrals.
The goal of Street to Jobs is to support homeless youth in taking positive steps towards permanent housing and greater financial self-sufficiency.
For more information about Streets to Jobs, or to book the Streets to Jobs staff for a site visit or presentation call 416- 656 – 8900 or visit  2562 Eglinton Ave. West, Main Floor
Streets to Jobs is partially funded by the City of Toronto through the Homelessness Partnership Initiative (HPI), and donation of individuals, foundations and corporation. We thank our funding partners.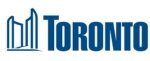 To become a YES client, call 416-504-5516 or Contact YES online It's FREE!
Contact YES